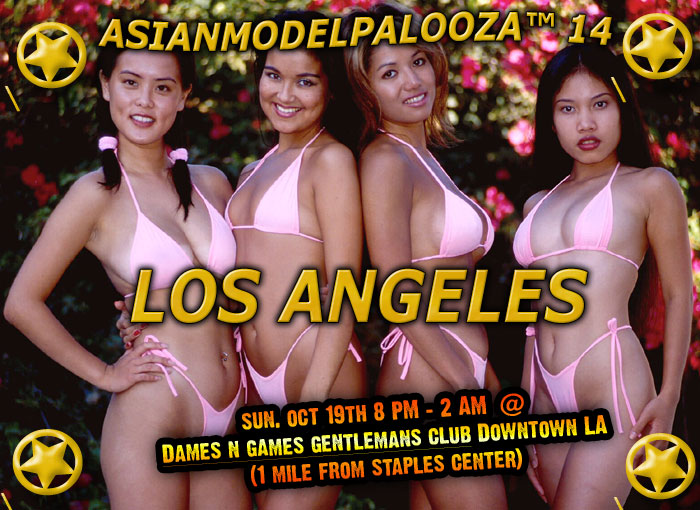 ASIANMODELPALOOZA 14
8:00 Pm – 2:00 Am Sunday Oct. 19th 2014 @
Damesngames 2319 E. Washington Blvd. Downtown Los Angeles!
Bring Camera! (Film & Digital Ok , No Video Camera's Allowed)
It Will Be Only $6.00 for Secure Valet Parking or in secure lot 75 ft. east of club
We will be here rain or shine as entire event is indoors!
Stay tuned to this page as it will be updated every 12 hours till Sunday Oct. 19th 2014
http://asianmodelpalooza.com/
"Every year, over 100 Asian models strut their stuff at the annual Asianmodelpalooza! Asianmodelpalooza! 2014 takes place at Dames `n' Games in Los Angeles.
With a full bar, food, and some of the hottest Asian models on the page, screen, and internet, Asianmodelpalooza! is sure to satisfy!
Tickets to Asianmodelpalooza! in 2014 cost about $41 each. Reserved 1st and 2nd row seats at Asianmodelpalooza! range from about $99 to around $129."
Yes, This Legendary Event Returns to the City of Angels Sunday Oct. 19th 2014
What: Asianmodelpalooza 14
When: Sunday Oct. 19th 2014 8pm-2am
Where: Damesngames 2319 E. Washington Blvd. La Ca 90021
Parking: Only $6.00 for White Glove Valet Service or Self Park in our giant secure lighted parking lot 1 block E. of Club
(Club is Located 1 mile from Staples Center in Historic Downtown Los Angeles)
Get tickets Now!
http://asianmodelpalooza14.eventbrite.com/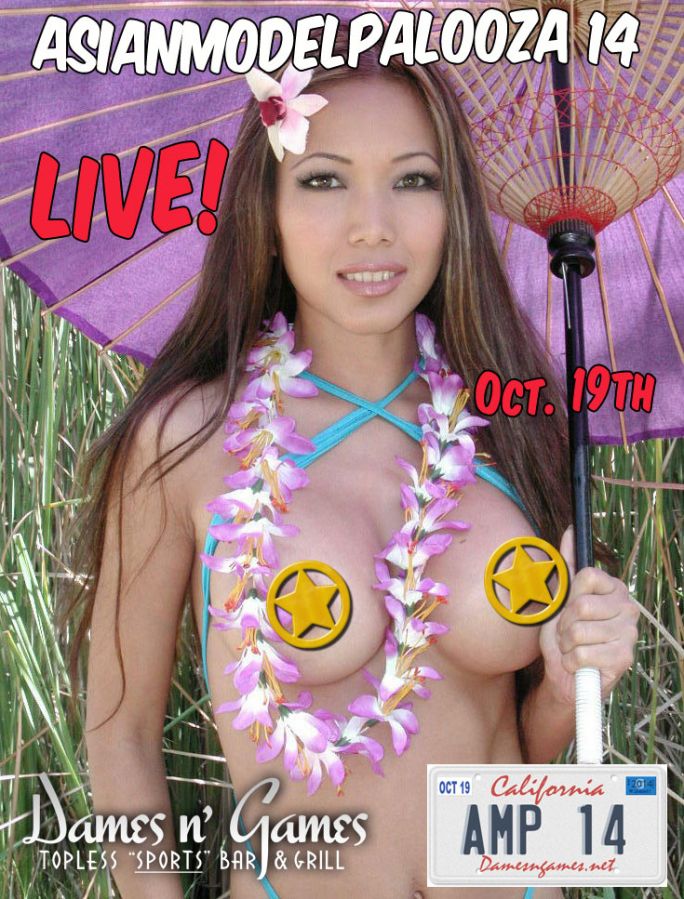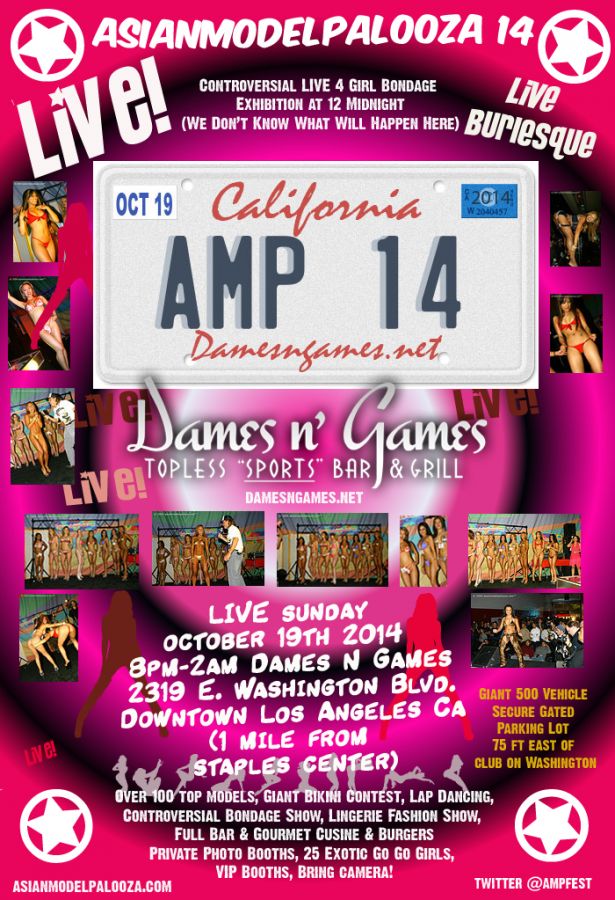 Actual Asianmodelpalooza 13 Video ! NEW! AMP 13 at Dames N' Games

Official Amp 14 Theme Song & Video!